Guangzhou Gavin Urban Elements has been manufacturing street furniture for about 20 years since 1998 and offering products with the following advantages:
Gavin recognizes the importance of a high-quality finish on our site furnishings. All metal components offered by Gavin are with attractive and durable finish: proper surface preparation, proper application of powder and proper curing.
Other finish options:
mild steel with hot dip galvanized treatment;
hardwood in natural or paint finish;
stainless steel with satin or gloss polish
UNIFORM WELDING/SMOOTH BENDING/PERFECT POLISHING AND SUPERIOR FINISH
Gavin thinks highly of the details of fabrication. Each product is with uniform welding, smooth bending, perfect polishing and superior coating and finish.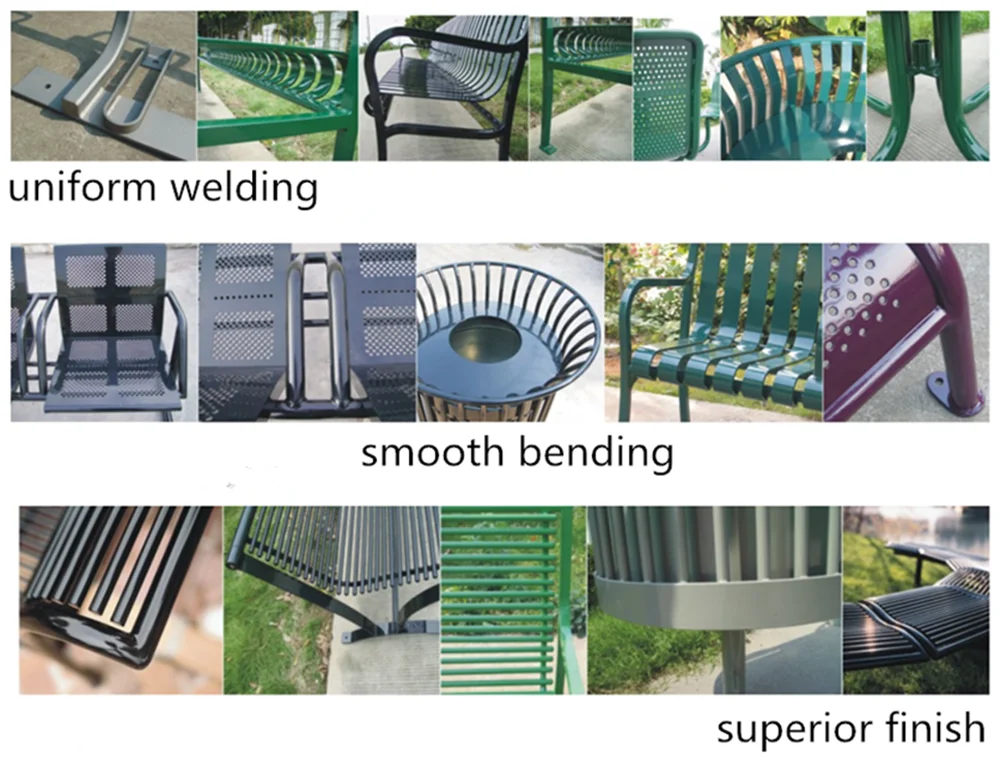 FLEXIBILITY OF SIZE, COLOR AND MATERIAL SELECTING
Gavin provides with urban furniture in a wide range of materials, such as steel, hardwood (camphor, merbau, teak, ect), stainless steel (201, 304 or 316 grade), recycled plastic, cast iron, cast aluminum, cement stone, acrylic, ect. Sizes and colors can be customized as per the request of customers. Please feel free to contact us if you have special requirements for the size, color and materials.
1). Color options for metal (10 standard colors and other RAL colors for customizing):
Available in gloss or matte.
2). Color options for wood (4 standard colors):
3). Color options for recycled plastic (5 standard colors)
Contact us today to remodel your outdoor spaces!